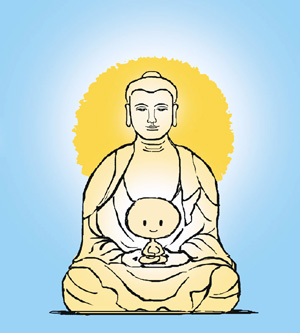 願以此出書功德,迴向天下的墮胎兒
離苦得樂,往生極樂世界
人人知因達果,不要殺生、不要邪淫
國泰民安,世界和平
May the merit and virtue accrued from publishing this book
Help all aborted fetuses in the world to leave suffering and attain bliss, and
be reborn in the Land of Ultimate Bliss.
May everyone understands the principle of cause and effect,
do not kill, and do not engage in sexual misconducts.
May there be world peace, and
May the nation be prosperous and the people live in peace and happiness.